Sculptra Injections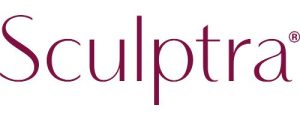 Collagen is one of the most important elements in the skin, creating the basic structure that supports our largest organ. Normal production of collagen wanes as you get older, resulting in loss of this vital protein in the skin. Lines, wrinkles and lost volume in the face is greatly caused by collagen loss. One option to restore more collagen and youthful skin is Sculptra® injections, which we offer at Dallas Facial Plastic Surgery Center in Irving, TX.
Sculptra Collagen Treatment
Sculptra injections do not contain collagen – they stimulate the production in the skin. Sculptra is different than facial fillers that use hyaluronic acid or other substances to plump the skin – it is a biostimulator that triggers an inflammatory response, which results in fibroblasts that surround the particles of Sculptra. This process enhances collagen production in the area, creating firmer, more youthful skin.
Sculptra contains poly-L-lactic acid, a synthetic substance that is used in many medical-grade stitches and sutures. This is a safe substance that eventually dissolves and is absorbed by the body. The particles are used like scaffolding to build a new skin structure. As the fibroblasts work to remove the poly-L-lactic acid, the increased collagen restores firmer, thicker skin. Sculptra treatments can result in:
Fewer lines and wrinkles
Reduction of acne and other scars
Improved facial volume
Smoother nasolabial folds
Sculptra injections offer one of the most lasting options for adding volume to the skin. Patients can enjoy more youthful skin for up to two years after their treatment. However, Sculptra does not provide immediate results like hyaluronic acid or other biostimulators like Radiesse®. It usually takes a few weeks to begin seeing the benefits of the treatment, but many of our patients like the gradual, more natural results of Sculptra injections.
If you want to restore more youthful skin by stimulating your own collagen, consider the benefits of Sculptra injections. Most patients receive the best results with two injections scheduled a few weeks apart. To learn more about Sculptra and whether this collagen treatment is right for you, contact us at Dallas Facial Plastic Surgery Center at our Irving, TX, location to schedule your appointment.