About Dr. Shuaib
Double Board Certified Facial Plastic Surgeon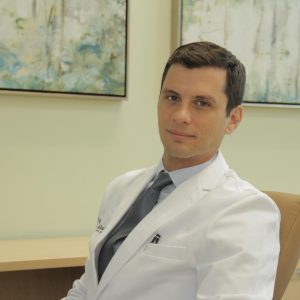 Having always wanted to be a surgeon, Dr. Stefan Shuaib chose to become Facial Plastic Surgeon due to the complexity and finesse associated with procedures to enhance facial aesthetics.
After earning his undergraduate degree from the University of Southern California, Dr. Shuaib went on to complete his medical degree at the University of Texas at Houston on a full merit scholarship. Following medical school, he then completed an internship and residency at the Montefiore Hospital in New York City, where he served as Chief Resident in his final year.
During his training, Dr. Shuaib took every opportunity to hone his skill set under the tutelage of some of America's top facial plastic surgeons. He gained extensive knowledge of rhinoplasty, facelift, neck lift, blepharoplasty, brow lift, chin implant, lip lift and other rejuvenating and enhancing procedures of the face and neck.
"Providing care for my patients and restoring their quality of life gives me a sense of pride and joy that reminds me over and over again why I became a surgeon in the first place."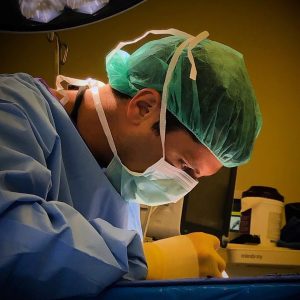 Dr. Shuaib has been practicing since 2017.
He is known as a perfectionist amongst his colleagues and goes the extra mile to ensure the most pleasing aesthetic outcome.
Dr. Shuaib is double board certified in Facial Plastic Surgery and in Head and Neck Surgery, and his interests in treatments rhinoplasty and nasal obstruction are evident in published articles in plastic surgery medical journals.
Active in several professional roles, Dr. Shuaib is involved with the American Medical Association and the Texas Medical Association. He has served on the AAO-HNSF Plastic & Reconstruction Surgery Committee and has served since 2014. Additionally, since medical school, Dr. Shuaib is a member of the prestigious Alpha Omega Alpha Medical Honor Society.
Dr. Shuaib is a devoted husband and father of a son and a daughter. He met his talented wife (who speaks 4 languages) during his residency in New York City. In his leisure time, Dr. Shuaib enjoys spending his time outdoors. Hiking, tennis and walks on the beach accompanied by his family and dogs are some of his favorite pastimes. He also likes to find time for travel to continue to learn and develop surgical techniques whenever possible.