Restylane Injections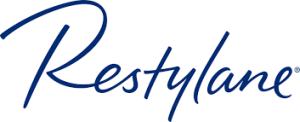 Lost volume in the skin and face can make you look years older than you feel. From sunken cheeks and bags under the eyes to deep lines along the nasolabial fold, lost facial volume ages your appearance. Restylane-L® offers a line of hyaluronic acid fillers that can restore a more youthful look to your face. At Dallas Facial Plastic Surgery Center, we offer Defyne™, Lyft™ and Refyne™ Restylane injections at our Irving, TX, facility.
Restylane has several formulas of hyaluronic acid fillers to reshape the face. Each formula is slightly different in consistency to create the desired amount of volume and density needed. Depending on where the filler is used, it may need to be flexible for muscle movement, such as around the mouth, or stiffer to add lifting and contours, such as in the upper cheek.
Restylane Defyne
Defyne is a dense Restylane formula which can be used for deeper nasolabial folds. The larger particles create a firmness needed to lift the skin and stop the deep creases around the nose and mouth. Restylane Defyne is also used for non-surgical enhancements of the chin. Defyne can be used as a chin filler to augment and change the shape of the jawline.
Restylane Lyft
For enhancing the youthfulness and contours of the cheeks, Restylane Lyft can be used to add volume. The formula can lift under moderate to severe lines and folds in the skin, as well as creating contours in the face. Restylane Lyft is versatile, and it can be used for non-surgical cheek enhancements – it is also FDA-approved for hand rejuvenation.
Restylane Refyne
For moderate to severe nasolabial folds or laugh lines around the mouth, Restylane Refyne is an excellent product. Refyne is a little more flexible than Defyne, allowing for more natural movement of the mouth and facial muscles when deeper lifting is not required.
If you want to look more like your younger self, Restylane injections can offer a quick solution to smooth lines and add volume to the face. To schedule a facial filler consultation at Dallas Facial Plastic Surgery Center, contact our team in Irving, TX today.