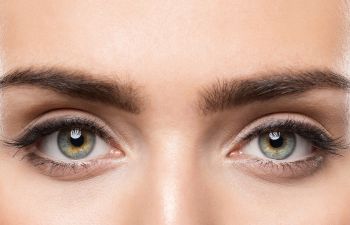 A brow lift, or forehead lift, may be just what you need to appear more youthful and livelier. If your brow and the area around your eyes have started to sag, a lift could potentially raise the skin to a more natural position. Through endoscopy, only small incisions are necessary that can be made beyond the hairline for both minimal and discreet scarring.
What Is a Brow Lift?
A brow lift is also often called a forehead lift. You may see it called brow or forehead rejuvenation. This procedure surgically raises the brows and area around the eyes. Many procedures are done endoscopically for easier recovery and minimal scarring. It can also be done at the same time as other facial cosmetic procedures, like eyelid surgery, to produce more dramatic results.
Brow Lift Benefits
One of the most common reasons for a brow lift is to reduce the appearance of sagging skin that occurs over time due to aging. Sun exposure, genetics and other factors can speed up this process, making you feel as if you look older. Lifting this sagging skin can reduce wrinkles and give the eyes and upper face a more youthful appearance, which may give you more confidence. A brow lift may be able to correct uneven brows or be used to minimize the effects of facial paralysis.
Brow Lift vs. Facelift
A facelift will typically focus on the midface or lower face. Depending on your expected results, one of these surgeries could be combined with an endoscopic brow lift and other facial cosmetic procedures like eyelid surgery or rhinoplasty. Compared to a deep plane facelift, a brow lift is less invasive with a much shorter recovery time. However, a deep plane facelift will give more dramatic and permanent results. Brow rejuvenation results could fade over time as the skin begins to sag again; the procedure can be repeated, although this usually takes several years or longer.
Advancements in surgical technology allow surgeons to offer brow lifts with faster results and easier recovery. If you're ready to learn more, call the Dallas Facial Plastic Surgery Center today to schedule your consultation with Dr. Shuaib.