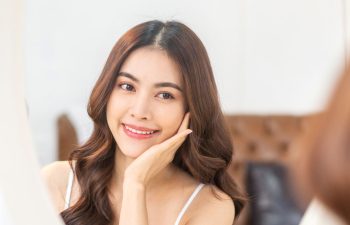 Most people think of the face and body when considering plastic surgery. However, the ears can significantly impact balance and symmetry. Shape, size and trauma are some of the factors that make the ears an important facial feature.
If your ears are an unusual shape or stick out, it may impact your confidence. You can access corrective ear treatments at Dallas Facial Plastic Surgery. Each patient has different goals, so a consultation is recommended. We can take care of reshaping, earlobe reduction, trauma repairs and more.
Ear Trauma
Earrings and gauges are typically responsible for trauma to the ears. Tears and stretching occur and result in ear disfigurement. In many cases, these injuries are unable to properly heal. Luckily, Dallas Facial Plastic Surgery can restore your ears to their natural appearance.
We use plastic surgery techniques to repair damage to ears that have suffered trauma. At our Dallas offices, Dr. Stefan Shuaib treats all his patients with compassion. He understands that ear trauma may have a significant impact on your self-esteem. Call today for a consultation.
Ear Reshaping
The shape of the ears plays a role in framing your face. Oddly shaped ears draw the wrong type of attention. With treatment from Dr. Stefan Shuaib, you can regain confidence in Dallas. Techniques such as sculpting and reconstruction can dramatically improve the appearance of misshapen ears.
These complex techniques are carried out by a board-certified surgeon at Dallas Facial Plastic Surgery. You can trust Dr. Shuaib to deliver your desired outcomes. Reach out to our offices to learn more.
Dallas Otoplasty
Otoplasty covers a range of techniques that are used to pin the ears. Depending on the nature of protrusion, Dr. Shuaib can use sutures to pin the ears. This is a minimally invasive procedure. In more complex cases, otoplasty involves removing some of the cartilage in the ears. Dr. Shuaib is then able to move the ears closer to the scalp.
You can consult with Dr. Shuaib at Dallas Facial Plastic Surgery. You will have a friendly and relaxed experience at our offices. Make an appointment today to begin your journey toward better facial aesthetics.