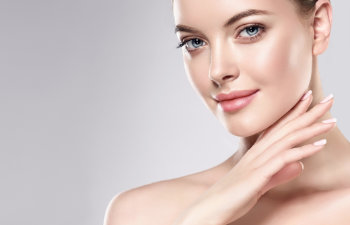 Are you starting to notice sagging skin and wrinkles as you are getting older? Facelifts are safe and effective solutions to help turn back time and help you look years younger. In order to be considered for this minimally invasive cosmetic procedure, there are certain criteria you must meet. Here are three ways you can know if you are an ideal candidate for facelift surgery for a more youthful appearance.
Deep Wrinkles and Folds
Facelift surgery is ideal for individuals with deeper wrinkles and folds in the skin. Fine lines are better suited for alternative treatments like dermal fillers or chemical peels. Your bone structure can play a role when deep wrinkles and folds are an issue. If you have a weak bone structure around your chin or jaw, you may want to strengthen this area with cosmetic treatment first before getting a facelift.
Supple Skin Elasticity
In order for facelift surgery to be successful, your skin will need to be flexible with its skin elasticity. This will allow the plastic surgeon to lift and tighten the skin during the procedure. Smoking and sun damage can affect skin elasticity and make it difficult to adjust the skin to the target area of your face. A healthy amount of elasticity will give you the natural-looking results you desire.
Good Physical Health
The state of your physical health can impact a facelift surgery. If you smoke or live a sedentary lifestyle, you could experience serious complications. Certain medications like blood thinners can also impede your recovery. Your surgeon may require specific lifestyle changes before approving you for surgery or recommend alternative treatments if your health is at risk.
Request a Facelift Consultation
When it comes to a facelift surgery, it is important to have realistic expectations on what results you can achieve for your appearance. A consultation with an experienced plastic surgeon can help you determine if this cosmetic procedure is right for you. Dallas Facial Plastic Surgery offers a comprehensive range of facial plastic surgery procedures to help you look and feel your best. Dr. Shuaib can recommend the best treatment plan for your aesthetic needs. Call to request a consultation today.