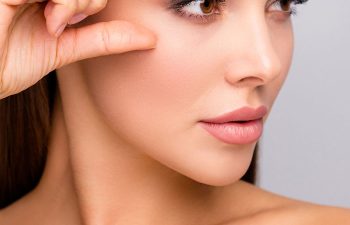 Do you get told you look tired, even when you feel full of energy? Lack of sleep can cause bags or dark circles under the eyes, but for many, these bags do not go away with a good night's rest. The delicate skin on the lower eyelids is one of the first areas to stretch and sag. This can result in fat and skin drooping in bags under the eyes, as well as hollows that look like dark circles. If you have these issues occurring, you may be a good candidate for a lower blepharoplasty procedure.
What Is Blepharoplasty?
Blepharoplasty is a cosmetic eyelid procedure that can remove excess skin and reshape the eyelid. Sometimes called an eyelid lift surgery, blepharoplasty can be performed on either the lower or upper eyelid. During a lower blepharoplasty, an incision is made either along the eyelash line, or more commonly, inside the eyelid. Some issues that can be addressed include:
Remove excess skin and tissue that form eye bags
Reposition fatty tissue to fill in hollows under the eyes
Tighten the skin and tissue for a firmer under eye appearance
Address deep tear troughs, lines, wrinkles and other under eye concerns
Blepharoplasty is usually performed under general anesthesia, but most patients can go home the same day after their procedure. The recovery time is usually 10-14 days, but this is mostly due to lingering bruising or swelling – patients usually are able to perform most daily task after about two days.
Benefits of Lower Eyelid Lift Surgery
If you are healthy but are unhappy with bags, wrinkles, dark circles or other evidence of aging under the eyes, lower blepharoplasty may be right for you. A lower eyelid lift can rejuvenate your eyes and make you appear younger and more energetic. Blepharoplasty can be combined with other facial rejuvenation procedures, including facelift, brow lift or cheek lift procedures.
If you are interested in learning more about reducing bags under your eyes, come see us at Dallas Facial Plastic Surgery Center. Dr. Stefan Shuaib is a blepharoplasty specialist who produces natural, stunning results for our patients with tired or aging eyes. Call our office in Irving, TX, to schedule your appointment.