Voluma Injections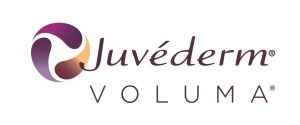 Juvéderm® is one of the highest quality brands of hyaluronic acid on the market, offering various formulas to address volume loss in the skin. Many of the Juvéderm formulas are to add volume to plump under lines or wrinkles – they can also be used for creating fuller, youthful lips. Juvéderm Voluma™ injections are deeper, denser additions of hyaluronic acid for reshaping the face. At Dallas Facial Plastic Surgery Center, we offer face contouring with Voluma injections at our facility in Irving, TX.
Non-Surgical Cheek Augmentation
Voluma injections are a perfect fit for cheek fillers. The cheeks are one of the areas that lose volume as you age. The midface can become flatter and sunken as fat and tissue are lost and skin becomes thinner. Voluma is designed to be injected deep into the skin to add substantial volume for the midface. The cheek filler can smooth the transition from under the eyes to the upper cheek. The results of cheek filler injections include:
Reduce sunken or flat cheeks
Minimize bags under the eyes
Smooth lines and folds in the midface
Restore youthful contours in the face
Voluma injections can make a dramatic difference in the midface. This non-surgical procedure can help minimize those first signs of aging in the midface, creating the desired results of a cheek augmentation.
Non-Surgical Chin Augmentation
Another area that can benefit from Voluma injections is the chin area. Those with small or receded chins, or a weaker jawline, can aesthetically benefit from an augmentation. This can balance the symmetry of the lower and upper face, as well as other facial features like the nose. A non-surgical chin augmentation procedure can be performed by our facial plastic surgeon, Dr. Stefan Shuaib, to create a beautifully shaped chin.
One of the many benefits of Voluma is that results can last for two years. It is a wonderful option for those who want a chin or cheek augmentation without surgery. To learn more about Juvéderm Voluma injections, contact us at Dallas Facial Plastic Surgery Center in Irving, TX, office to schedule your Voluma consultation.