Kybella Injections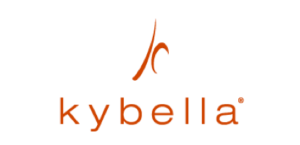 Submental fat under the chin and around the upper neck can impact the profile and definition of your face. A "double chin" is more common among older adults, but it can occur at any age. When fat accumulates under the chin, it can be difficult to remove without cosmetic surgery or treatment. At Dallas Facial Plastic Surgery Center in Irving, TX, we offer Kybella® injections for non-surgical treatment of a double chin.
What Is Kybella?
There are only so many fat cells in the body – once they are removed, they do not regenerate. When you lose fat, the fat cells flatten or shrink, but they are still there and can refill. Kybella injections are designed to eliminate fat cells under the chin for good, destroying the cells and allowing the fat to be released and absorbed into the bloodstream.
Kybella contains synthetic deoxycholic acid, which helps break down fat. Natural deoxycholic acid is found in bile and is used in the normal digestion process. When injected into fatty tissue, Kybella damages the fat cells, and they dissipate into the surrounding tissue. The fat from the cells is either burned, eliminated or stored elsewhere in the body.
Treatment for a Double Chin
A double chin makes the face and neck look heavy and older. Slimming under the chin can create the desired chiseled jawline and distinct angle between the chin and neck. Kybella injections are FDA-approved for removing submental fat and shrinking a double chin.
Kybella injections are completed in a series to get rid of a double chin. Multiple injections are completed at each session, which are usually spaced about four weeks apart. After each treatment, more fat cells are destroyed, slowly slimming under the chin.
Kybella injections are the best way to eliminate a double chin without liposuction or surgery. It works best for individuals who still have good skin laxity that will stay firm as the fat dissipates. If you are interested in learning more about Kybella injections for double chin treatment, contact us at Dallas Facial Plastic Surgery Center at our Irving, TX, location to schedule your appointment.